Upcoming Retreats
More retreats for 2019 to be announced…
Fit & Flow retreats (Fitness & Yoga) Stay tuned for more information….
March 2019
SRI LANKAN YOGA & SURF RETREAT 2019 – LIVE YOUR BEST LIFE!
---
"Over the past couple of years, hipsters, yogis and surfers looking for a quieter and more authentic alternative to the overblown beaches of Unawatuna and Mirissa have sought Hiri's still-rustic charm, picture-postcard setting and gentle surf, though this hasn't yet tipped the balance."
Live Your Best Life!
Sri Lanka Yoga & Surf Retreat March-April 2019
Friday 29 March to Thursday 4 April 2019
Live Your Best Life in Sri Lanka for 7 days of luxury boutique beachfront yoga surfer vibes!
Twice Daily Yoga Classes
Surfing Sessions
Whale Watching Trip
Delicious Sri Lankan Food
Buddhist Temple Visit
Beach Meditation
Chill Out Space
Freshwater Pool Vibes
Massages & Treatments
Late Night Chats Under the Stars
Big Love from the GYL Dream Team!
It's your time to rejuvenate and energise your body and mind, give surfing a go, meet wonderful new people, improve your yoga practice, feel inspired, reset and recharge, laugh lots and experience the Good Yoga Life here on this magical island of SRI LANKA!!!
You'll experience the pristine beauty of nature surrounded by leafy coconut palms and far-reaching ocean views. Our eco-luxury Sri Lankan home offers the perfect blend of quiet seclusion and the buzz of beach cafes lining the palm fringed shore at vibrant but super chilled Hiriketiya Bay a short walk away.
Voted one of the top 10 best winter sun destinations for 2018 by The Guardian, Hiriketiya Bay is a surfer's paradise where you can swim with turtles in the crystalline waters of the bay and surf in the beautiful waves suitable for all levels.
Enjoy yoga in our private poolside shala looking out to monkeys swinging between the coconut palms and chipmunks scurrying mischievously along the branches. This is yoga amongst nature with the sounds of the ocean and tropical, native birds…the perfect way to connect with the beauty of life, ground yourself and really feel like you've arrived in paradise!
You can go for a dip in the freshwater lap pool, check out the view from your eco-luxe bedroom, or head to to the beautiful Hiriketiya Bay for a swim and surf.
At night we can stroll down to the beach for stunning sunsets, live music, cocktails and chats under the stars.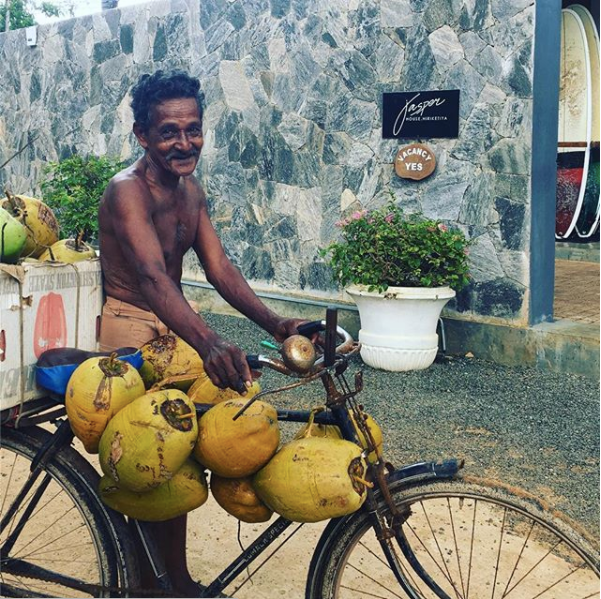 Local coconut delivery 🙂
Sri Lanka Yoga & Surf Retreat March April 2019

OUR VILLA
Sri Lanka Yoga & Surf Retreat March April 2019

Our villa features a huge open-air al fresco top floor dining space and lounge with 360 views across the bay and ocean – a real highlight of our Sri Lankan home, giving us the perfect spot to watch the many stunning sunsets we'll enjoy together!
Spacious rooms feature balconies and open-air showers, letting you connect with nature and the beautiful landscape. You'll wake to the sound of cheeky monkeys and exotic birds…this really is paradise!
The rooms are designed with an open concept with large windows, open-air ensuite bathrooms and views of the ocean and coconut groves. Your space has been tastefully furnished with polished concrete floors for a cooling effect and local antiques and art deco features.
The outdoor freshwater pool is surrounded by plants and comfy sun loungers and home to our large breezy yoga shala.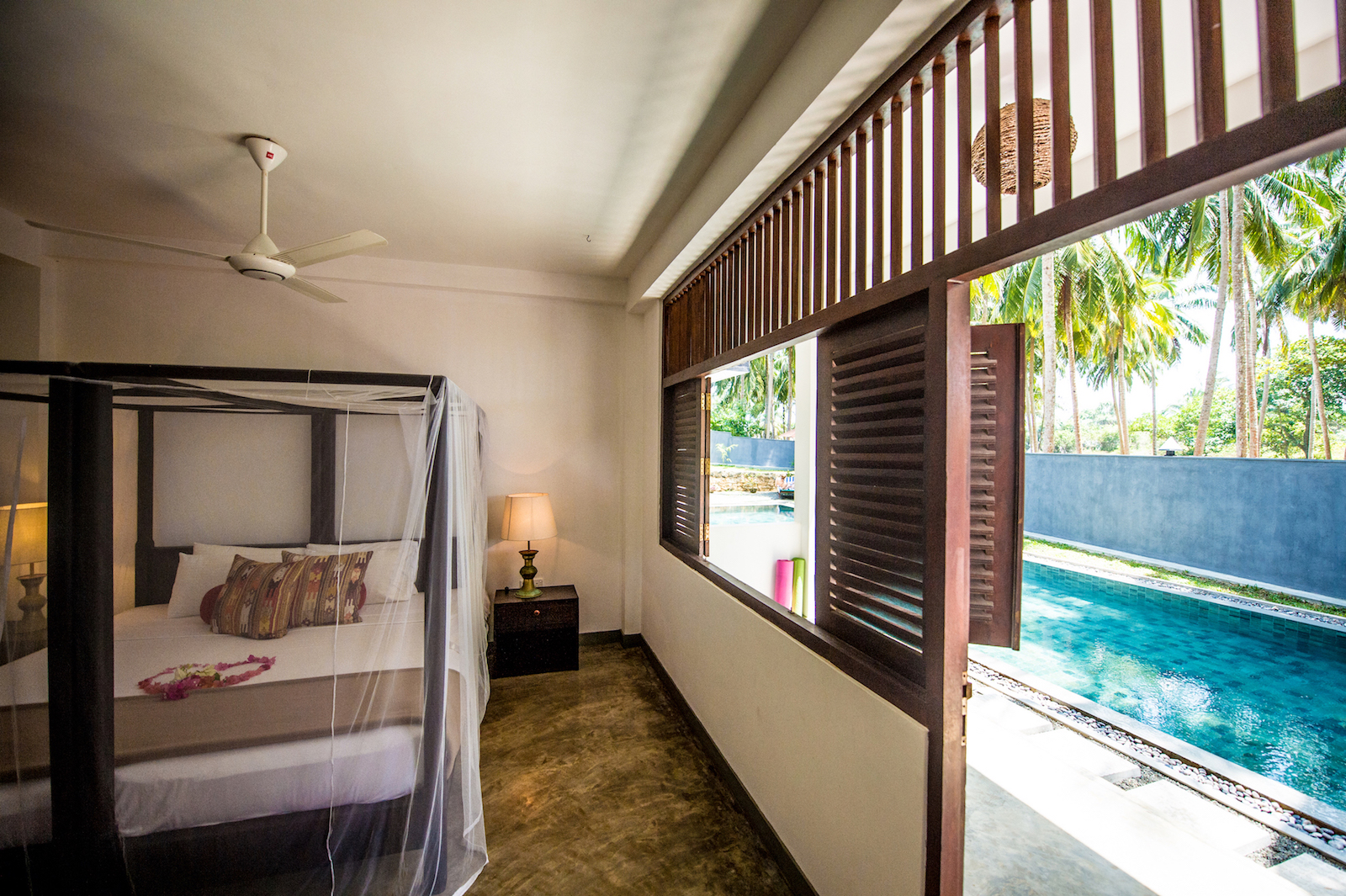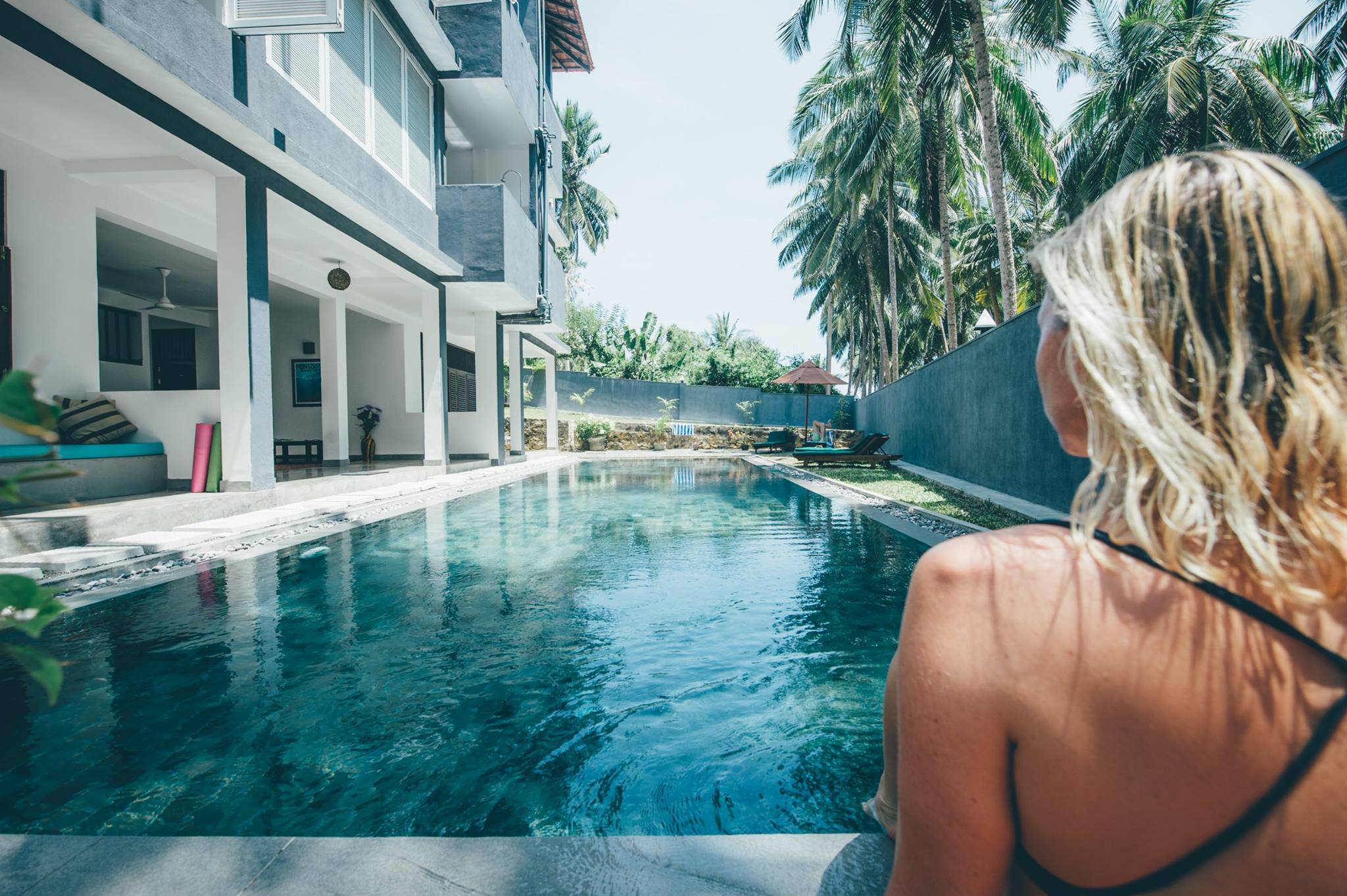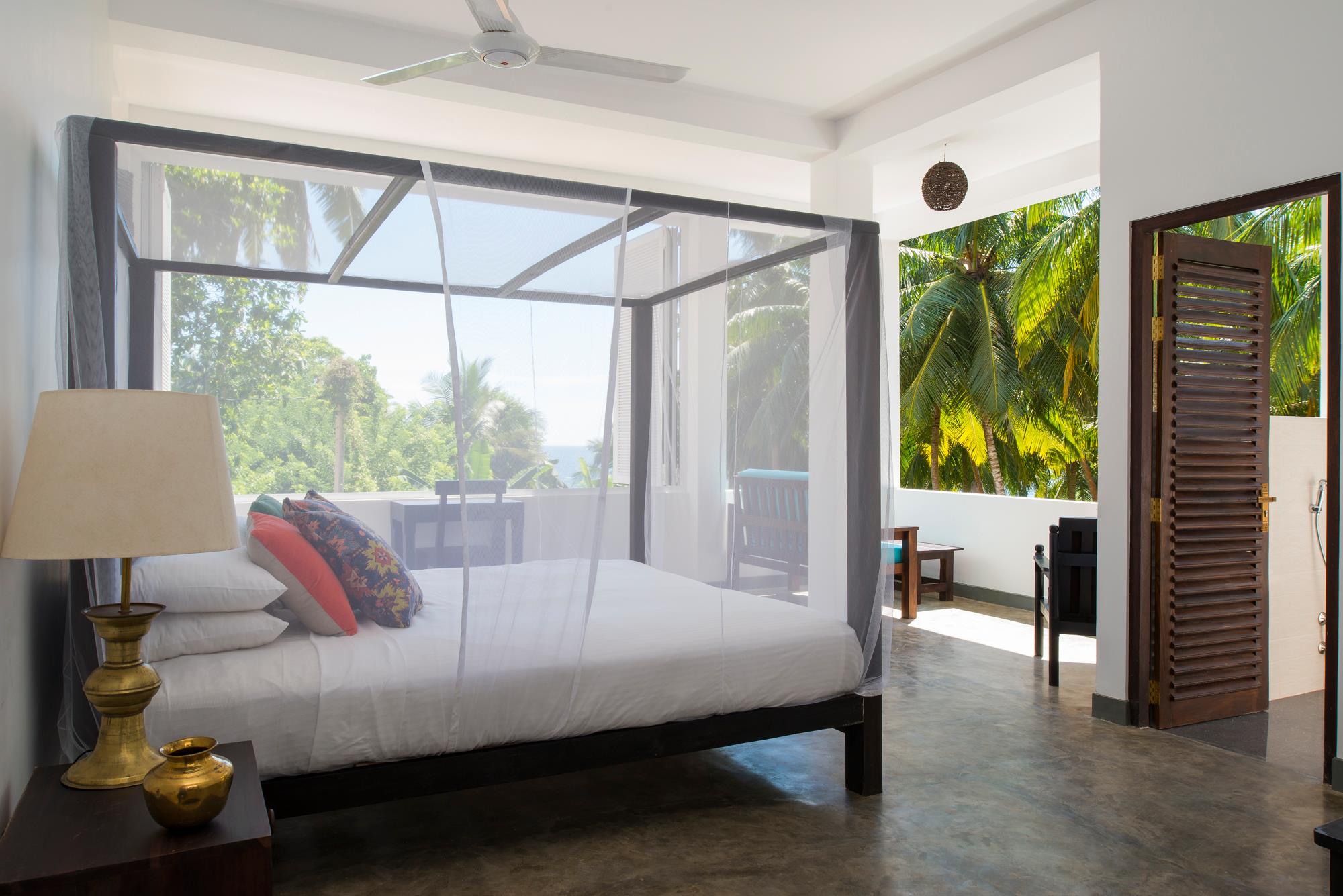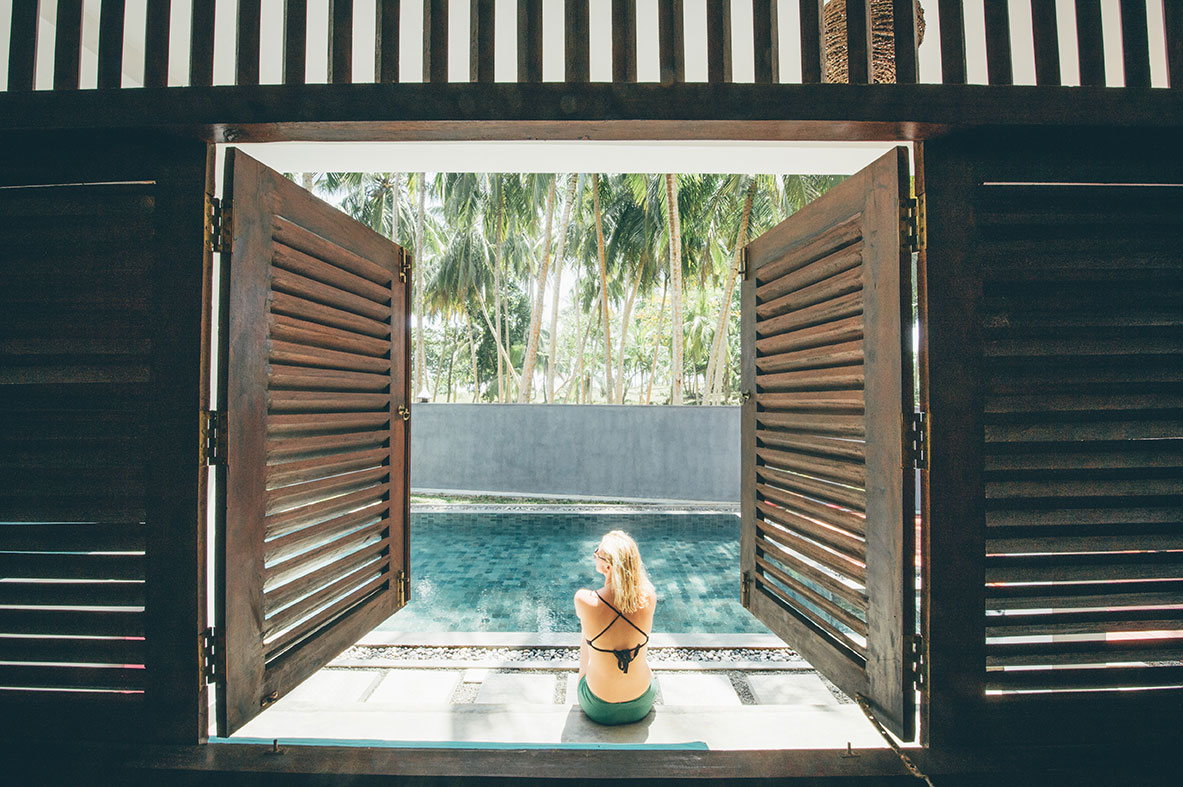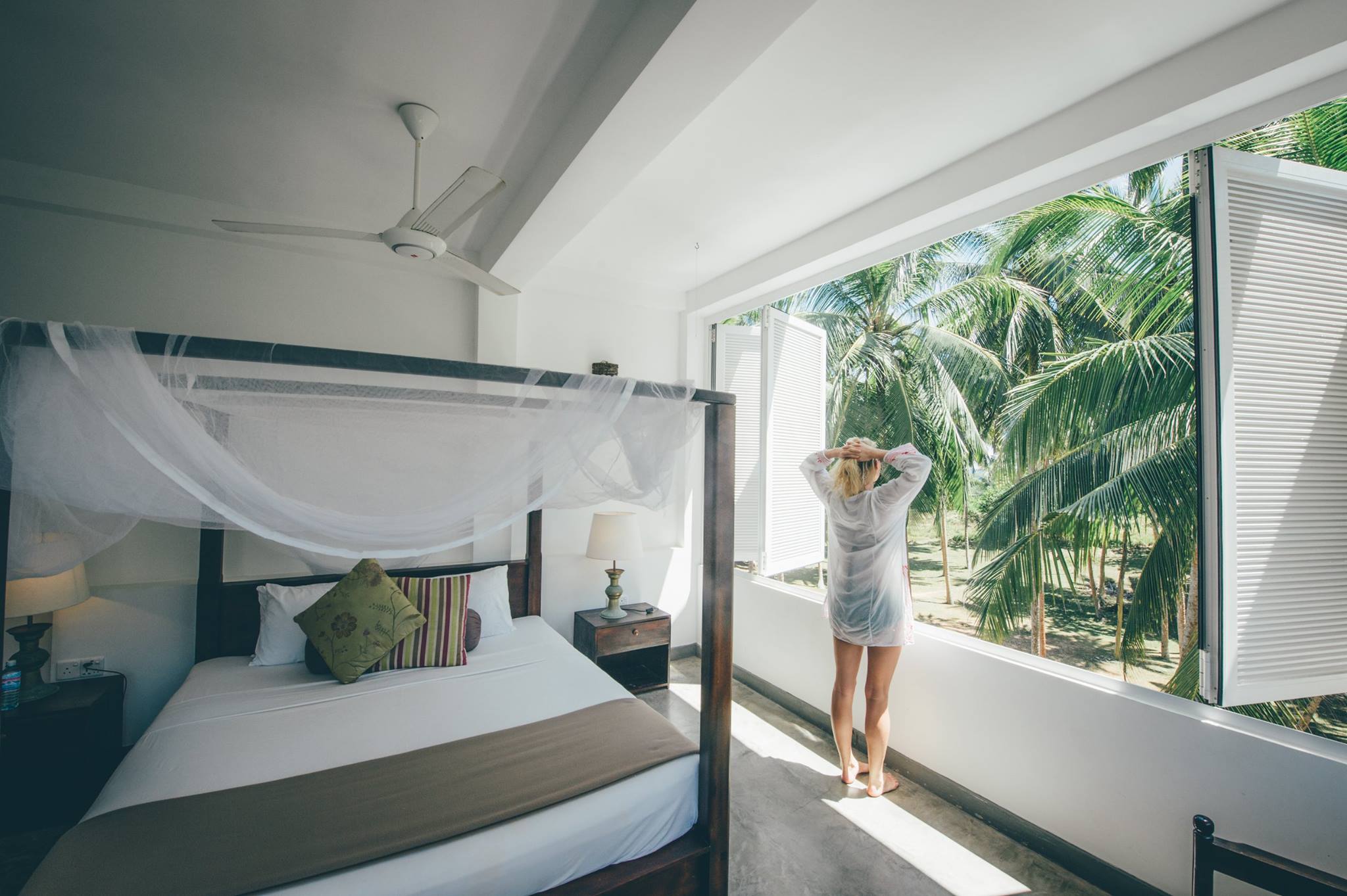 THE YOGA!
Sri Lanka Yoga & Surf Retreat March April 2019
Your experienced team of teachers can't wait to teach you everything they know and love on the mat!
Our daily yoga classes will take place in the morning and late afternoon. We'll start our day with an energising vinyasa class, moving in time with the breath, and strengthening and stretching every part of the body.
The afternoon sessions will be a mixture of restorative flows and workshops to go a little deeper. You'll float out of these sessions feeling inspired, relaxed and renewed.
After 12 yoga classes with us, you'll leave with a greater understanding of yoga, meditation and breathing techniques that will help you to keep your yoga glow and zen vibe flowing.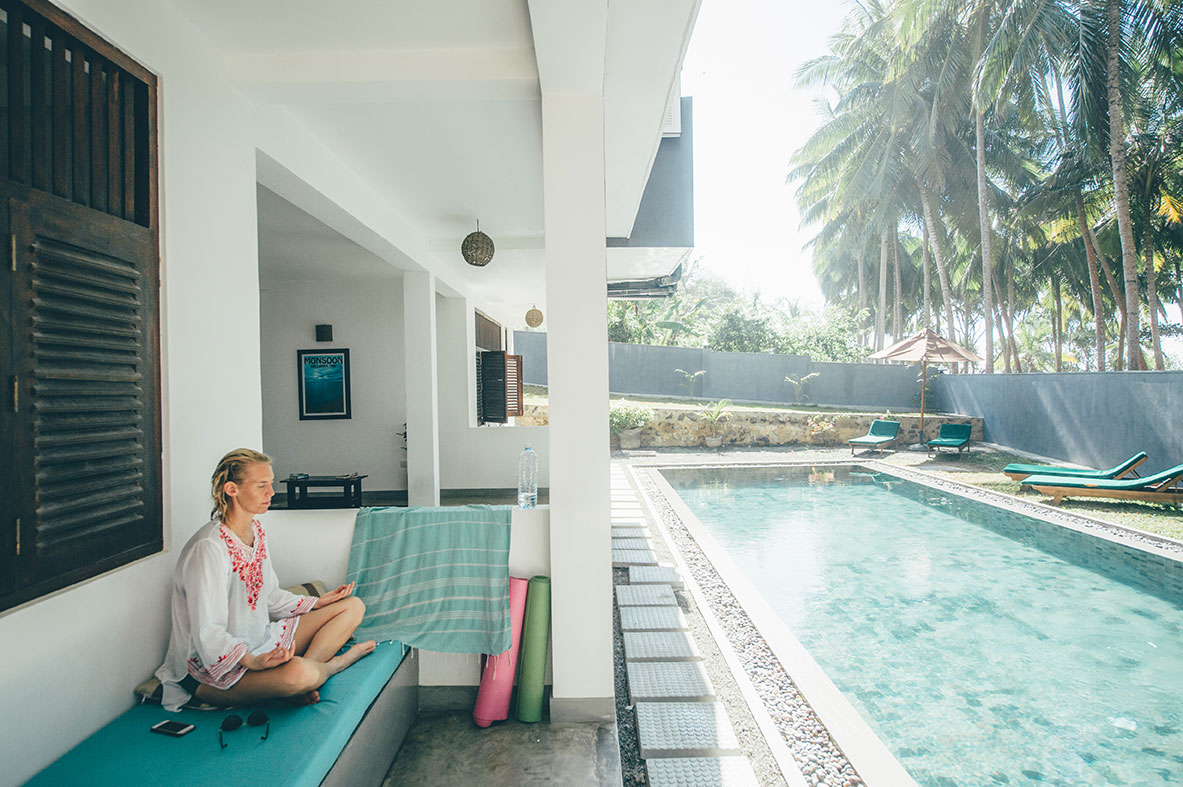 THE SURF!
Sri Lanka Yoga & Surf Retreat March April 2019

Learning to surf on a tropical island is almost a rite of passage and during your stay, you'll have two coached surf lessons to improve your skills, confidence and independence in the waves – whilst having loads and loads of fun!
The horseshoe bay of Hiri has waves for both beginners and the more advanced, so if this is going to be your first time on a surf board, you can feel relaxed knowing that there is a wave for you with your name on!
The crystal clear, WARM waters will invite you in and we promise that after your lessons, you'll be heading back into the surf for more.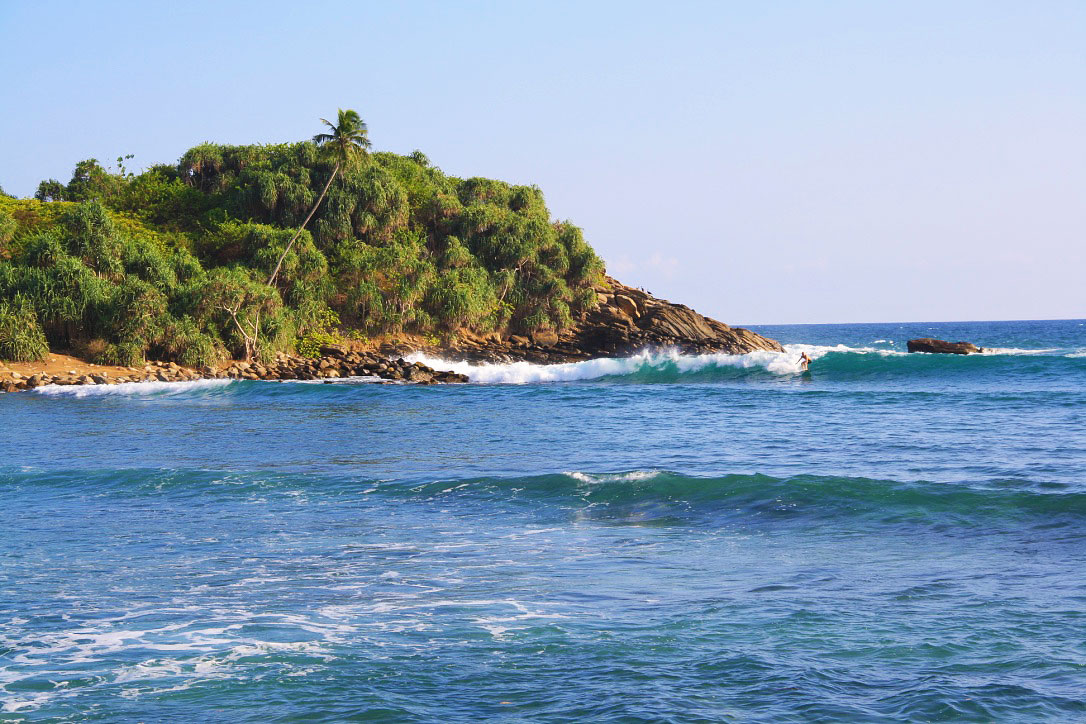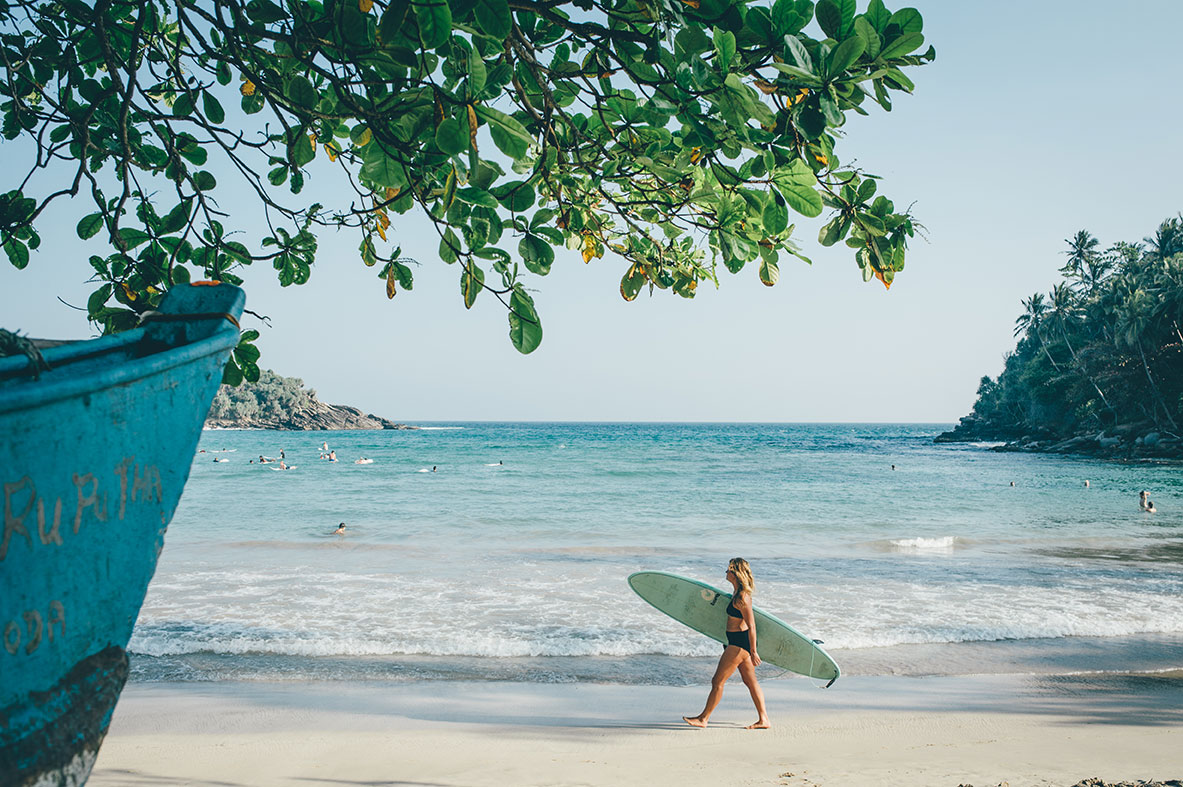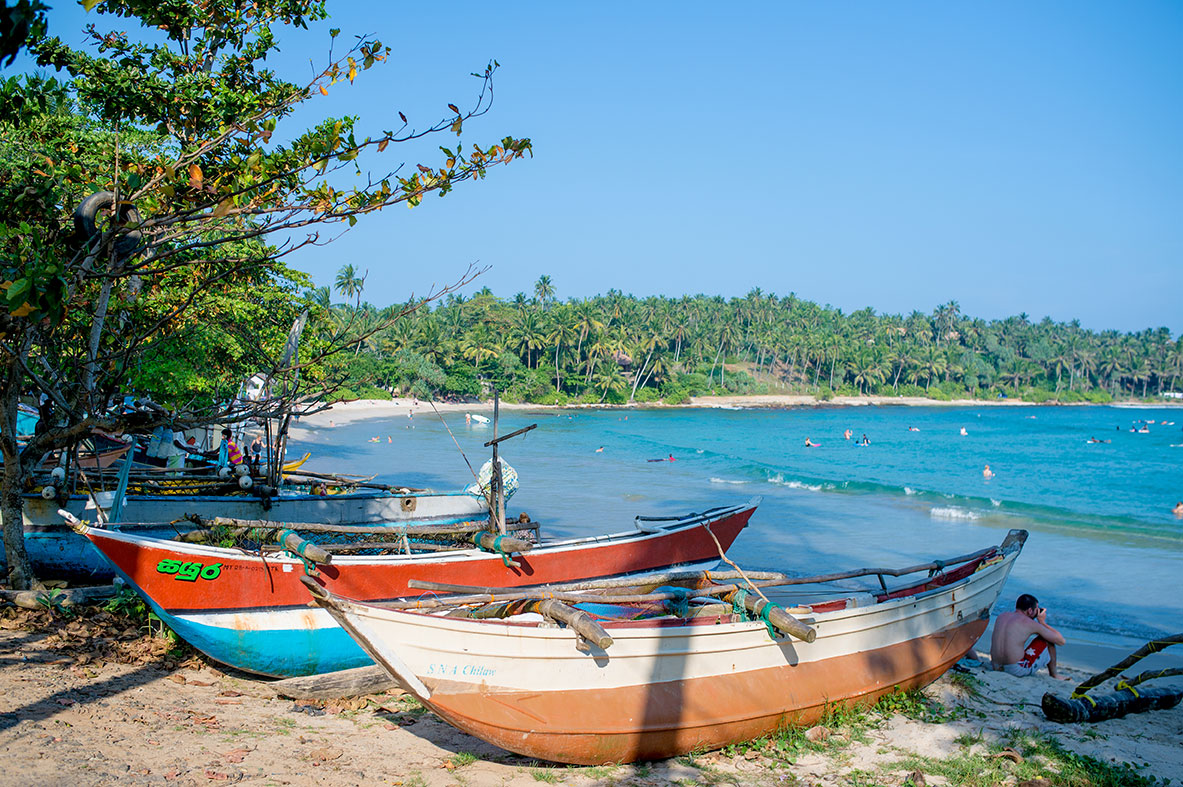 THE TRIPS!
Sri Lanka Yoga & Surf Retreat March April 2019

Did you know that one of the best places in the world to see blue whales is Mirissa in Sri Lanka?
Watching blue whales and dolphins in Mirissa is a truly unique experience.
We'll rise before sunrise to travel to our boat which will head out into the Indian ocean for a 3-5hr whale watching trip! We may also spot bottle and spinner dolphins, sperm whales, short finned whales, fin whales, Bryde´s whales, turtles, whale shark, killer whales, flying fish!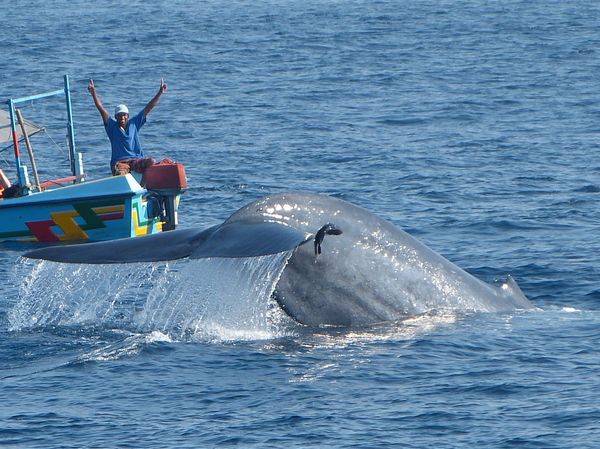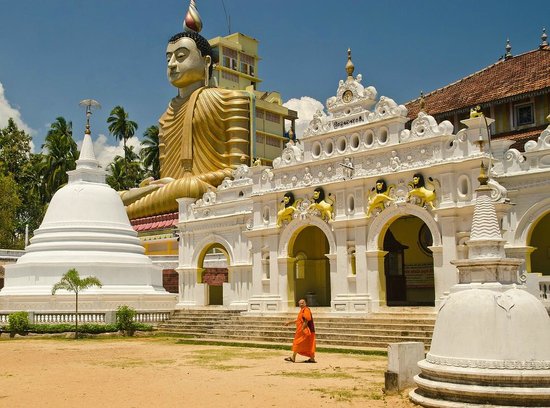 THE FOOD
Sri Lanka Yoga & Surf Retreat March April 2019

Indulge in a real Sri Lankan food experience from the tastefully yet rustically furnished rooftop dining room.
Our private chefs will treat us to extensive brunches of fresh fruit, continental and local cooked options with fresh juices available throughout the day and Sri Lankan cuisine in the evenings.
Think…egg hoppers and dhal for breakfast, coconut sambol, kottu roti, beetroot salads, the best Sri Lankan curries and tropical fruits, our mouths are going to rejoice with happiness.
Experience Sri Lankan food at its best!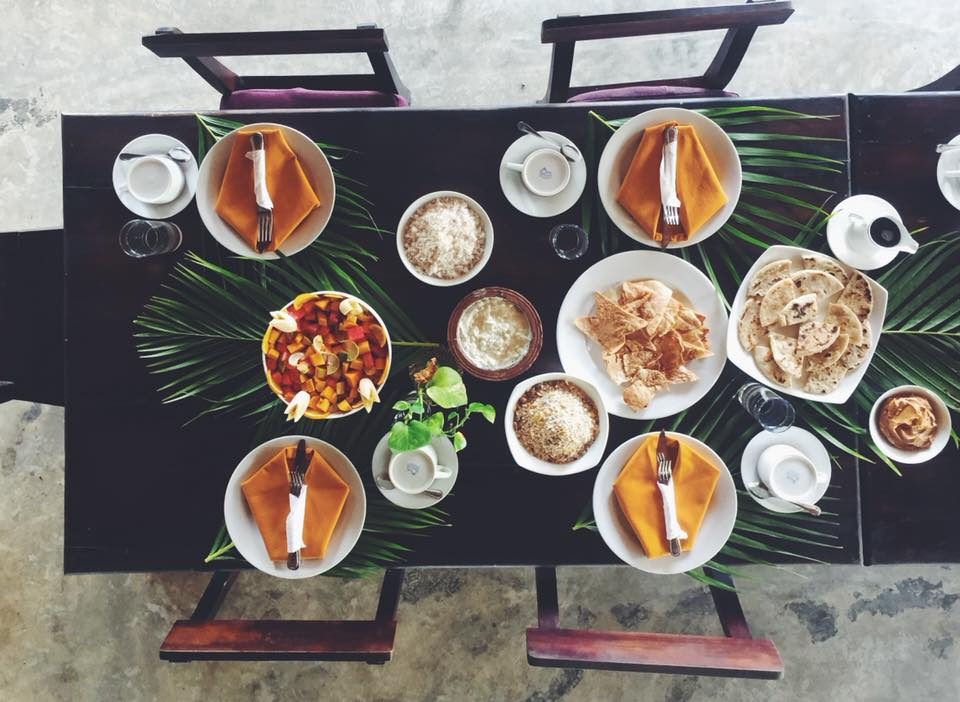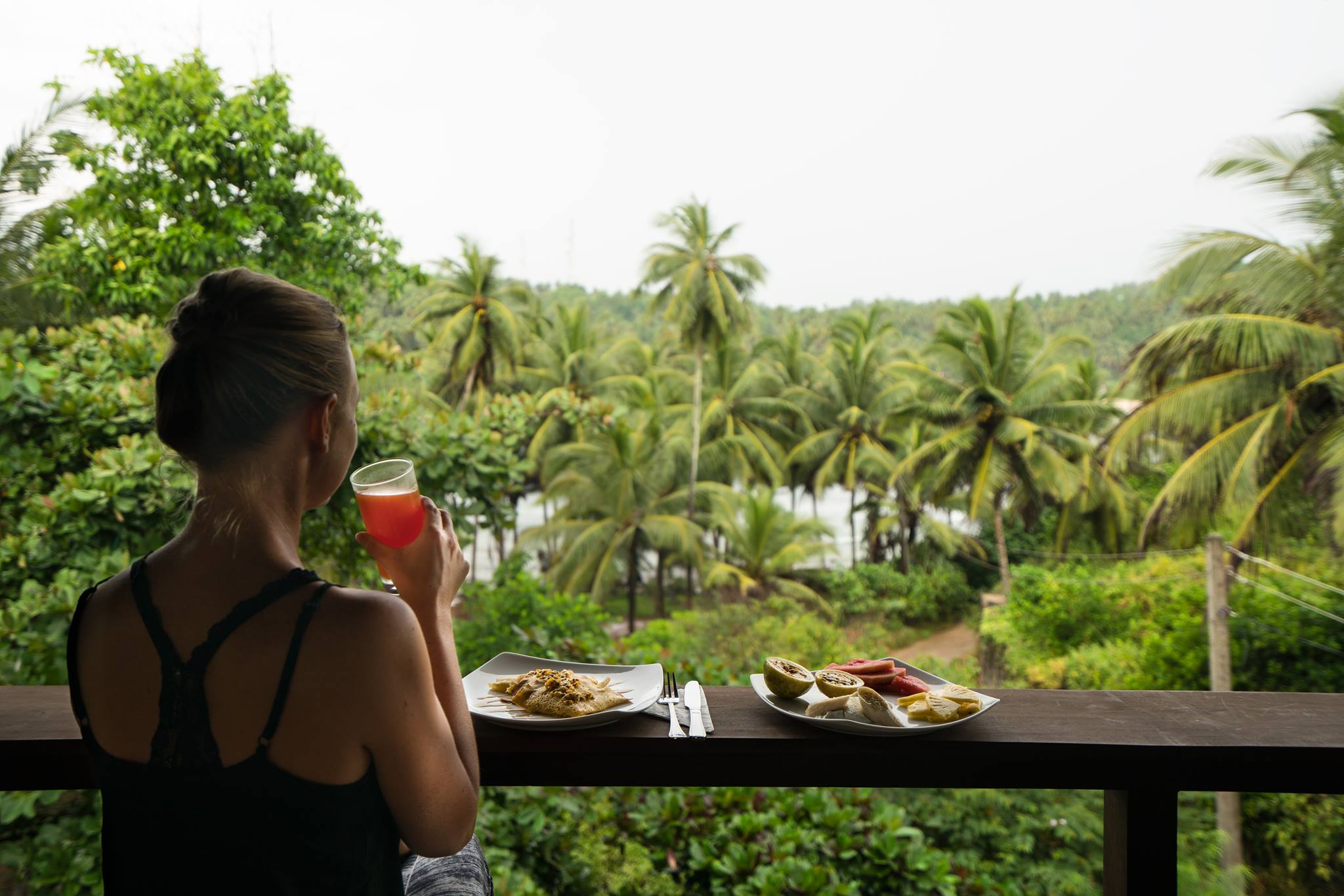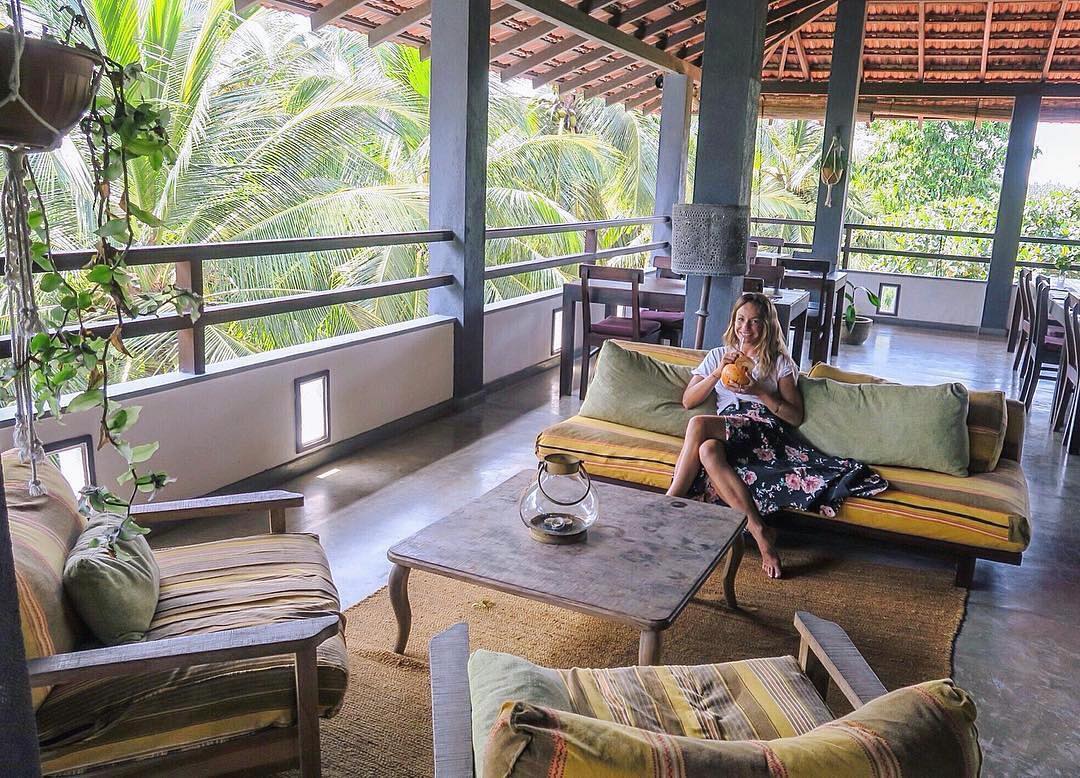 ARRIVAL DAY
Sri Lanka Yoga & Surf Retreat March April 2019

Arrival from 2pm
Welcome Juice, Chats & Settle In
75min Early Evening Yin Yang Flow & Meditation
Healthy, Veggie Sri Lankan Supper

TYPICAL DAILY SCHEDULE
Sri Lanka Yoga & Surf Retreat March April 2019

Teas, Coffee & Juices
Morning Surf Lesson / Session
75mins Vinyasa Yoga & Meditation
Plentiful Vegetarian Brunch
Group activity: Beach / Buddhist Temple / Whale Watching
Free time to walk to secluded coves, swim, chill, read, sunbathe, journal, massages and treatments or whatever you desire!
Massages and beauty treatments (optional)
Early Evening 75-90mins yoga class/workshops
Delicious Sri Lankan Supper
After dinner fun & chats
Optional beach bar for cocktails
Freedom to eat out & go out with your friends
DATES & COST
7 Days from Friday 29 March to Thursday 4 April 2019
Sri Lanka Yoga & Surf Retreat March April 2019

What's included:
12 x yoga classes / workshops
Shared accommodation in luxury sunset and sea view villa
Brunch & Supper homemade by our private chefs
2 x 1.5 hr Surf Lessons
4 x Surf Sessions
Whale Watching Trip to Mirissa!
£1200 PER PERSON, EARLY BIRD BOOK BY 1 AUGUST 2018
BASED ON SHARING TWIN ROOM
£1395 PER PERSON, STANDARD
BASED ON SHARING TWIN ROOM
Prices are based on sharing a twin or double occupancy room (come with your partners, besties or make new friends with your roomies!).
Sharing with fellow yogis is the best way to get fully immersed into the Good Yoga Life retreat experience!

Flights are not included.
Fly with Emirates from London to Colombo for less than £500 return!
Make it a two week holiday and you can fly for £388 return (24 March – 7 April)
We can organise transfers for you to the villa once we have your flight and travel details.
We can recommend places on the beach and nearby to eat during the day if you're hungry, although you'll likely be full from the amazing and plentiful post yoga brunch.
HOW TO BOOK
Sri Lanka Yoga & Surf Retreat March April 2019
1. Go to the Billetto page – this is where you will fill in your personal details and select the room option ONLY. You will not make the payment here.
2. Click on GET TICKETS and select your room option as shown below. You must book your own place. If you are coming with a friend, please ask them to go through this process to book their own place on the retreat. You will NOT pay for your space through Billetto.
3. Please email kelly@goodyogalife.com to confirm your selection and booking and to receive details for payment.
4. Kelly will email the payment details to you. To secure your booking, please pay a £200 non-refundable deposit or the full amount within 12 hours of bookings. Payment plans are available.
4. Pay the remaining balance by 1st February 2019
We want to make our yoga retreats accessible to as many people as possible and are open to setting up a payment plan in certain situations.
Sri Lanka Yoga & Surf Retreat March April 2019

Rock & Soul Adventures…
Outdoor Adventure Retreat
31st August – 2nd Sept 2018, Croyde, Devon
Proudly in collaboration with The North Face
If like me, you go weak at the knees at the sight of adventure. A little ounce of drool slips out at the thought of all things nature and outdoor expedition FUN! Then this is for YOU!
You guys know I'm a massive climber girl and adventurer. I love getting outside in nature and I know you do too! So let's do it together! So many of you have asked me how you can get climbing outside, so many of you love to surf, trail run and love to do yoga! We are just those kindah peeps. SO I am extremely excited to announce the launch of "Rock and Soul Adventure Retreats"… The 1st retreat of which is happening super soon! See info below for the 1st retreat….
I've been excitingly hatching plans for all things epic & outdoors.
Time to get EXCITED!…Please see below for the confirmed details of the retreat including what to expect from our long weekend away together…

I'm beyond pumped to announce that The North Face is our main partner for the weekend (you just know it's going to be fun with these guys on board!)
31st August-2nd September
in Croyde, Devon. 
Expect a weekend filled with…
Rock Climbing
Trail Running,
Yoga
(& Surfing for those that are keen!)
Think BBQ's, bonfires, hot tubs.
Hanging out and doing epic things with epic people in the incredible outdoors.
Expert supervision from expert athletes; not least from our retreat partner and climb guru Robin O'Leary (of RocUp Holidays).
Venue
We will be staying in a 16 guest cottage in Braunton situated a short drive from North Devon's golden sandy beaches (Croyde, Woolacoombe etc.) and close to Braunton village and the beautiful Tarka Trail path.

Room requests are first come first served so get in there quick if you have a preference of who you're staying with. Plus ones more than welcome along!
Food 
We're working with a wonderful chef who will be cooking up delicious and nutritious dishes for us throughout the weekend, including main meals and snacks. Dietary requirements will be catered for.
 
Getting there
We will all be making our own way down to the villa for the retreat start at midday on the Friday (31st August). There may be an option to jump in with someones car! Braunton is around a 4 hour drive from London. You have the option to drive, fly or take the train.

We will then be leaving Braunton late afternoon on the Sunday so you're back in the city in time to get ready for the new week.

Price


£260pp – Single Bed Sharer Room
£299pp – Double Bed Room
Deposit of £100 due on booking.

Whats included:


Accommodation. Food and drink for the whole weekend. Expert coaching and tuition. All of your activities (except for the optional surfing). All of your equipment and kit provided by our sponsors. 

Whats NOT included:


Getting there. You will have to sort your own way down, potentially buddying up cars.
Surfing lesson/surf board/wetsuit hire is available at an extra cost of £30/pp (£10 for only board hire).

There's been such an incredible response so far; if you're keen to come get in there quick to snag your spot! 

More brand sponsors to be announced. 
This is one adventure not to be missed!

Get involved now, drop us an email 
using the button below or at Kim@rockandsouladventures.com
We can't wait to go & play in the outdoors with you.
Fit & Flow Retreats in Kefalonia
Tuesday 2nd- Sunday 7th October 2018 Kefalonia, Greece
Fit & Flow Retreats encompass luxury health and fitness retreats set in the most tranquil settings around the world  Created by Kim Hartwell (a Personal Trainer & Yoga Teacher) and Katie Gray (a Personal Trainer & Pilates Instructor) their signature package allows you to leave the daily stresses of home life behind and escape to a world of wellbeing.
Nourishing the mind, body and soul through a combination of fitness, nutrition and ultimate relaxation. You can be sure you will leave feeling rested, rejuvenated and restored.
The Location
Fit & Flow Retreats have partnered with F Zeen Retreat Hotel to bring you the perfect wellness getaway. Set on the idyllic Greek island of Kefalonia, F Zeen Retreat is a boutique adults-only hotel, encompassing panoramic views of the Ionian Sea, set in luxurious surroundings, alongside the warmth and friendliness of the local culture.
This slideshow requires JavaScript.
What you can expect from your Fit & Flow Retreat stay in Kefalonia:
5 nights stay in the incredible F Zeen Retreat Hotel
2 workouts a day in the glorious surroundings including our yoga hut and the infamous Lourdas Beach
Training tailored to your preference including HIIT, Pilates, sunrise/set yoga & meditation 📿 from renown London fitness trainers Katie Gray & Kim Hartwell
Locally sourced nutritious breakfast, lunch and dinner included
'Pick-me-up' smoothies, freshly made nourishing juices and infused herbal tea and coffee
1 x 60 minute spa treatment at the hotel's Idor Wellness Spa.
A wonderful scenic hike of the island.
Plenty of time to relax and unwind
Hands on instruction and wellness mentoring and advice.

(+ plenty of exciting add ons including SUP. Jeep safaris Kayaking, 1-2-1 Yoga, Pilates and Personal Training & Greek cooking lessons).
Prices start at just £220/night. For more information & to book click
here
. We can't wait to help you to feel wonderfully rested, rejuvenated and restored.
_______________________________________________________________________
Events

Tone & OM x ROXY FITNESS
at Lomax Cocoon
Wednesday, November 15th,
6.30-8.30pm
SUPER stoked to be teaming up with Roxy fitness once again to bring you my signature Tone and OM class @Lomax Cocoon
Come and Tone & OM with us! Tone & OM brings you functionally mindful HIIT with a balanced yoga flow. Both of your favourite ways to move, all in one class! It will leave your body feeling strong and mobile.
Expect a session of sweat, yoga flow and a whole heap of fun!
PLUS: Everyone who comes will receive a free smoothie and goodie bag, as well as a complimentary class and PT session at LOMAX. Mats provided and no previous yoga experience required.
What are you waiting for? Get involved! We can't wait to see you on the mat. Spaces are limited so make sure you snag your spot here before they fill up!
Tone & OM
at the Tribe Pop Up Studio
Friday, November 10 at 7:30 AM
SUPER excited to be back teaching with the team at TRIBE in November. The Tribe Shake Shack in Shoreditch is their own 2-week community concept store on Charlotte Road celebrating the launch of TRIBE Protein Shakes and the TRIBE community. IT'S GOING TO BE EPIC!
We'll be refuelling with TRIBE recovery bars and shakes post-workout!
Tickets: £5 (includes FREE TRIBE shake).
Limited tickets available so don't miss out!
45 Charlotte Road, London, EC2A 3PD, United Kingdom.
Get your tickets here, would love to see you down there!
 
Tone & OM
at the Sports Philosophy
Winter Wellness Charity Event,
42 Acres Shoreditch
Saturday, December 2nd, at 4pm
So excited to get involved in this charity event. Join us for a Tone & Om class @42acresretreat for
Sports Philosophy's WINTER WELLNESS event!
LOOK GOOD, FEEL GOOD, DO GOOD 👉🏼HELP FUND A SCHOOL TRUCK 🚌
Our WINTER WELLNESS Charity event is fundraising for Freedom For Children Foundation to help buy a school truck and fight child labour
Full day of fun including:
– Barre class with @zaralwilliams
– How to start a sustainable/ethical brand Q&A
– Delicious brunch
– Pop-up shop with @sports_philosophy @lolasapothecary @revenvert @kin_nutrition and @FashionComPassion
– Meditation
– Tone & Om
– Amazing goody bag worth over £50!
.It's going to be an awesome event & how wonderful it all going to such an incredible cause. Get your tickets here!